Our service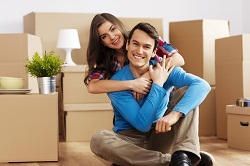 The majority of removal companies offer a fairly limited set of removal services that do not cover a comprehensive range of customer needs. France-Removals.com however, provide a plethora necessary and invaluable services that enable our people moving house, or businesses moving offices to complete relocation with the minimum of stress and problems. If you wish to obtain a free quote on our prices, for whatever it is you need, then just call
and we will try our utmost to offer you a flexible removal service that is tailored to your needs. It doesn't matter whether you are moving furniture from a bedroom to your garage, or from London to France, we can help. Although we started primarily offering assistance to movers between London and France we now operate all over the UK, whether it is domestic removals or international.

We would recommend that you use our knowledge to help you pack whatever items you need packaging before the move. Usually, it is best to do this a couple of days before hand in order to be organised and ready for the big day itself. We can provide you with boxes and other packaging materials that facilitate a problem-free move. Our experience means that we can help you organise your packaging so that it is easier to unload at your final destination rather than waste time peering into boxes trying to figure out what is in them and where they should go. We offer this for an extremely reasonable price as we believe in offering affordable, wide-ranging services to all who need them. Any help you receive with packaging will be careful and aimed at reducing the risk of damage to any of your property. Essentially, by allowing us to help you with packaging before you move we can reduce future expenditure as less items will be damaged and therefore needed to be replaced.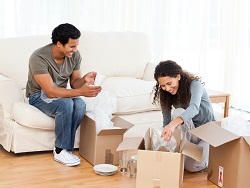 Not only that, but our staff are extremely friendly and well suited to the practical side of moving house or offices. Furniture removals require a physical side and with that in mind all of our movers are used to heavy lifting on a regular basis. There is no reason why you should try and do this yourself, enhancing the risk of injury. Movers should not have to drag beds down staircases when you could hire us with our specialised trolleys that enable an efficient and quick removal. All of our vans are equipped with such trolleys, as well as GPS and plenty of room (usually 700 cubic feet). You would not be waiting around for us either as we are extremely punctual, realising that the quicker the process is done, the better it is for you, and the sooner you can start organising things at your new location.

So if you need a removals company that offers packaging, removal services and storage as well, the just call us on
to get a free quote. It really doesn't matter whether you are moving locally, nationally, or internationally because we cover all the bases. Our services enable movers to stay within their budget because we realise that in the current economic climate costs need to be minimized. With our help you can achieve a fast, efficient and economic move that eliminate stress and anxiety. You may even have a pleasant time of it because of our friendly staff.