Let Our Experts Handle Your Office Removals to France Professionally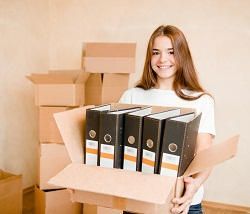 Even just the simple thought of moving overseas to a new office can bring on a tense headache. How about if we told you that we can take away that headache if you hire France Removals? Absolutely! We really, genuinely mean it. Hire us for your office removals from the UK to France and we'll ensure your move goes smoothly without a trace of stress. There won't be any hassle as long as we're in charge. Our commercial removals services are excellent and you are guaranteed to be impressed. So let us help you now with your international removals and we'll ease that pressure. Call
anytime and you are always welcome to a free consultation.
We Try To Make It as Eco Friendly As Possible
More people are acting more responsibly when it comes to the environment and so we should – it's the planet on which we live and breathe. For that reason, we all need to start acting more responsibly. And that includes making your move eco friendly. We try to make our office removals to France as eco friendly as possible. How? Firstly, by ensuring we size up everything in your office accurately so that we get the right sized vehicle. Secondly, we encourage clients to have a clear out before moving to save space in the van, hence saving petrol. Also, we use eco-friendly packing materials on your items. Call us now on
for a free quote or to book an appointment today.
What Can Our Staff Help You with?
Our team of office movers can help you entirely with your office removals. We know how much hard work moving is and we understand that even just a bit of help can go a long way. Our movers are all highly qualified and experienced individuals set on ensuring your relocation runs smoothly. We promise there won't be any troubles along the way. They will do literally the whole move for you – loading, unloading, lifting heavy boxes etc. They can help you with anything you need. They also drive carefully and make sure nothing gets damaged. All in all, our team will help you with anything you require.
Our Commercial Removals Service Is the Best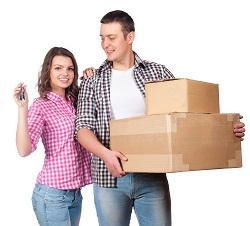 There is no doubt about it - you'll simply love our business removals service. It's affordable, high quality and comes with an incredible team of workers. You can always turn to us whenever you need help with your move. We're right here when you need an easy office move. Our company has been running for many years and we have never failed to impress our customers with our superb services. Hiring us is the best choice you can make. Moving to a new office is hectic enough but moving to France is going to make it even more stressful. For that reason, let us assist you now.
Need Help? Book with Us Now
For the best business removals services, book with France Removals and you'll get more than your money's worth. We offer amazing services so the next time you need to carry out an office move to France and can't find a decent company to perform it for you pick up the phone and call us on
. You will receive a money back guarantee and also, if you call now, a free consultation. Book our services today and forget about the stress!