Looking For Help with Your House Removals to France? Call Us Today!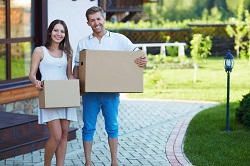 Moving house is one of the most hectic tasks in life and unless you have plenty of time on your hands and stacks of patience to go with it, it can completely drain you. That is why it is such a great idea to hire professionals for help with house removals and there really is no better company to call on than France Removals. We will make your move and your life a whole lot easier if you hire us for your relocation. There's no doubt about it, book with us and you won't have any regrets. We will help you move from London to France and we'll make sure the whole process is hassle free. Call us now on
for a free quote. We also offer a same day service if you need it.
What Can We Do For You?
Do you need a professional team to carry out your house removals? If you are moving from London to France, let us help you and we will get rid of your headaches for good. Our company has been around for many years and with our experience, we can guarantee the best results. We work swiftly but efficiently. Moving house is stressful and requires a great deal of energy; we'd like to assist you with it to ease that stress. International removals are not easy and you really do need all the help you can get. Act now and call us today on
! Our great offers end soon!
Our Terrific Team Work Wonders
To make a move stress free, what you need most is a team of highly qualified movers who have plenty of experience to help you with house removals to France. Moving overseas is really chaotic and to make it less so, you are going to need the best house movers you can get hold of. Luckily for you, we are right here to help you. Our team is amazing. Each individual on the team is hard working, efficient and flexible. You will not find a more motivated team. They will load all your boxes and bags and they will also unload at the other end. You won't have to do much. You can leave it to our team. They will take care of everything.
The Best Services at Low Prices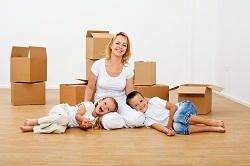 The first worry most people have when they use professional services is the price. If you're panicking about the cost, stop now! We can assure you that our prices are really reasonable. If you want to hire a house moving service and you don't want to pay three months worth of wages, hire us now and we guarantee you will be more than pleased with the price. We don't charge our clients over the odds for our services. We charge really reasonable prices. So stop worrying and start booking a date with us now if you would like to get great domestic removals services at low prices.
Book Now and Don't Let Our Great Offers Expire!
You can depend on France Removals for the most professional and most impressive domestic removals services in the area. We can help you with your move to France and we'll get rid of that nagging headache you've most likely been suffering from for a long time. Whenever you want your house relocation to be cheap but still carried out professionally, let our experts help you out and see the best results. We'll do everything for you and you won't have to lift a finger. Call us now on
if you would like to book a date. You will get a free estimate if you contact us today.