Why You Should Choose the France Removals Service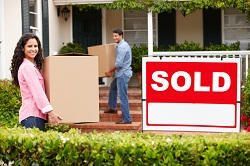 When you are moving house there are a number of things which cross your mind. There are so many removals companies out there who are vying for your business, so who do you choose? Do you go for the local, family run business who have your best interests at heart but perhaps don't have the security of a big name, or do you go for a big corporation, a national company without the personal touch? Wouldn't it be great if you could get both? Well the good news is that you can. All it takes is a quick call to France Removals on
and you'll quickly see that there really is a local company with big ideas right on your doorstep.



The benefits of both are clear to see, which is why, even as we have expanded over the years we have been proud to offer removals and storage services with the personal family touch we had when we first started. We have the large company abilities and infrastructure to compliment our local business mindset, offering our valued customers like yourself an experience which is truly unique.



The process starts with a free quote. It's free because we know that money is tight, but that doesn't make it any the less thorough. Before you have agreed to use us we will know everything about your house, from what we can get to through the doors to how much room your possessions will take up, from who we need to get in touch with to reserve a parking spot on your street to how many team members you will need on moving day itself. Because it is so thorough, not only do we have no surprises waiting for us on moving day, you know that you are only paying for exactly what you need. See what we mean? Big business style with a personal understanding.



Our vans are all kitted out with the most up to date security systems and are regularly serviced to ensure that, even if your move will take a couple of days as these big projects sometimes do your possessions are secure and safe at all times, both from the rigours of the journey and outside influences. Our team members are not only trained in safe removals techniques, which are both efficient and careful, they are also trained in the personal side of a move. We understand the emotional strain that this process can bring, which is exactly why you will notice that they know when to put a hand a calming hand on your shoulder and when to give you space. They know when to crack a joke to raise your spirits and they know when you need something doing right then and there.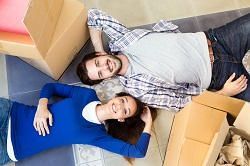 The other thing you get with us is an intimate knowledge of wherever it is we find ourselves. We cover London and the rest of the UK as well as the work we are famous for on the continent, and each move brings different challenges which only experience can truly help to mitigate. Whether it is an issue with parking in Central London, or a problem that you have understanding your French paperwork, our team has seen it all before and are happy to lend a hand with the minute aspects that really make the difference between a move being a stress free success and an anxious nightmare.



Because we understand that each move is different and each move is special, we are able to allow you to tailor packages to suit your own personal needs. We are hugely flexible, so even if an issue sneaks up on you we can send a team round to take care of it in no time at all. Some of our customers require help with their packing, so we have specially trained packing services teams on call, waiting for you to give them the go ahead if you feel that you need a little bit of assistance, either because of time constraints or simply because you want to take a step back from it all. Whether we are moving you to the south of France or the northern most tip of the UK, you can ask for these same teams to help you out even after you have moved, unpacking your boxes with you and turning your new house into a home in record time.



We also offer further services, such as cleaning, storage and even handy hints and tips guides to help you deal with issues yourself if that is your preference. The details for all of these aspects can be found on this site or by giving us a call at our London base. All of our team members are polite, punctual and well spoken, so while we might specialise in helping people move to France, there are no language barriers for you to worry about.



As we said, we don't just cover France, we cover all of Europe. The world is smaller now than it was when we were first starting out and as a result, the migration of talented workers across borders has gone through the roof. Equally, people feel more comfortable starting a family life abroad now than they ever have done in the past, but whether you are making this move for professional or personal reasons we can take care of everything you need.



So whatever it is you are looking for we believe that we have the bases covered. You can give us a call today for a no obligations free quote and you won't just enjoy the price we offer you, we promise you will enjoy the personalities that you see enjoying each and every aspect of their work along the way. What more would you expect from the local company with international range?



Call France Removals today on
and let us get your moving process up and running!